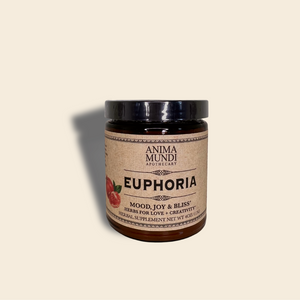 Love and Creativity Herbal Blend
The components of this mix are recognized for their ability to uplift, elevate mood, and stimulate the spirit. They promote the well-being of reproductive organs, alleviate excessive stress, and calm frayed nerves.
Throughout human exploration of sexuality, indigenous communities globally have employed valuable plants to invigorate their lives. Some of the most potent aphrodisiacs, mood enhancers, and vitality boosters are found in the rich jungles.
Hence, we've selected prime herbs from Central America, the native region of our founder, and combined them with Amazonian botanical powerhouses to offer a delightful experience for the soul.
Key Benefits:
Potential aphrodisiac effects*
Mood enhancement*
Boosted creative energy*
Increased libido and desire*
Possible enhancement of fertility*
Nutritive support for the reproductive system*
Elevation of joy and spirit*
Facilitation of self and interpersonal connection by opening the heart