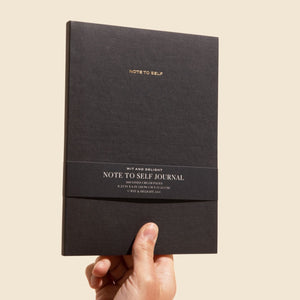 As the saying goes, the hardest thing is remembering to remember. 
Do you know what the hardest things to remember are? Your dreams. Your insights. The wise messages that bubble up from within you, which speak in but a whisper and come for the purpose of guiding you home to your own heart. 
Capture them here, in a note to yourself.
The binding of this journal allows you to write flat, ideal for both note-taking and doodling alike. Size: 8.25" x 6" (20.96 cm x 15.24 cm). Features: 80 lined cream pages.